---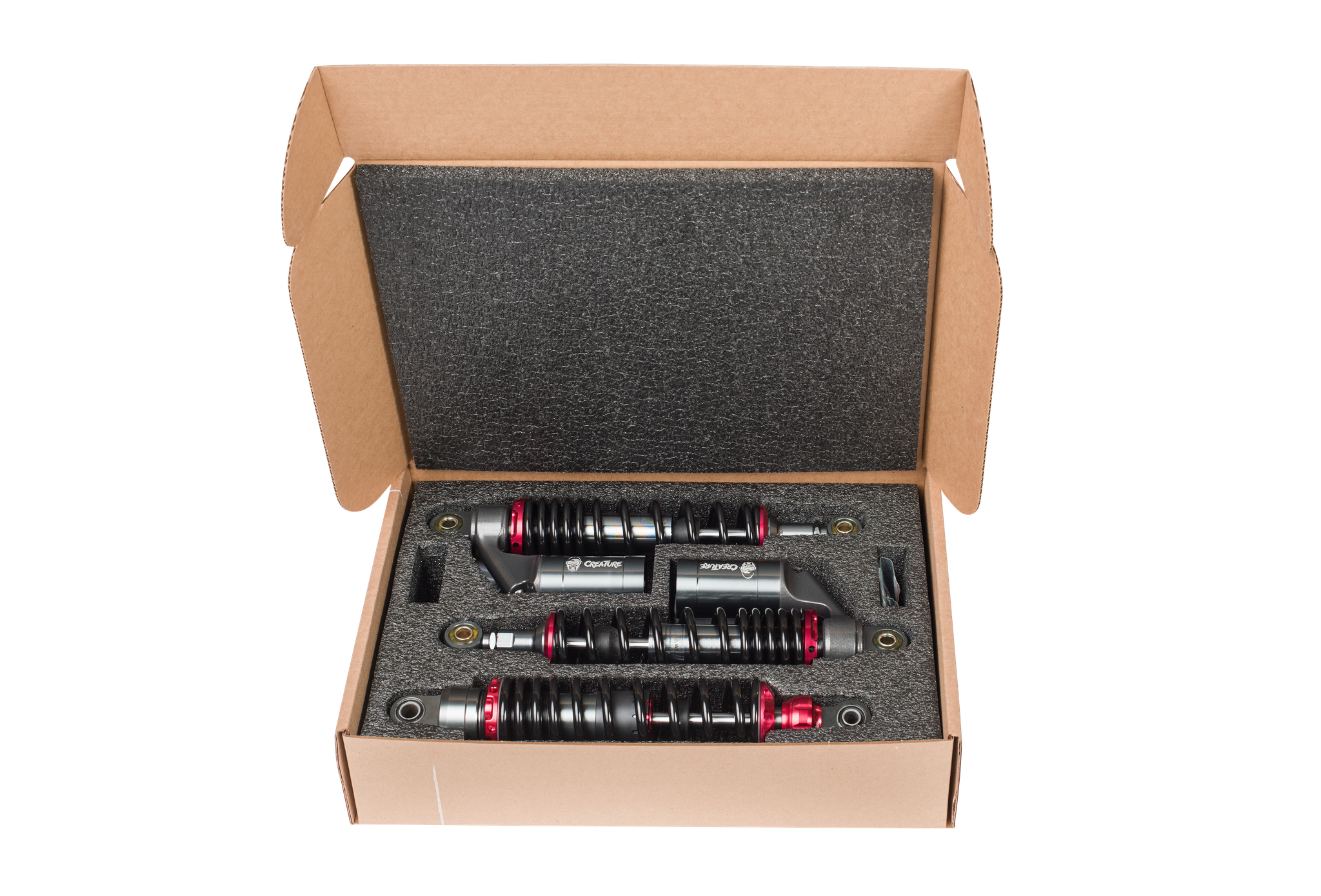 Easy Install
All hardware and necessary components included for an easy and seamless install! Neatly packaged with safety in mind, our Creature Racing Suspension Set will have you tearing up the track in no time!
---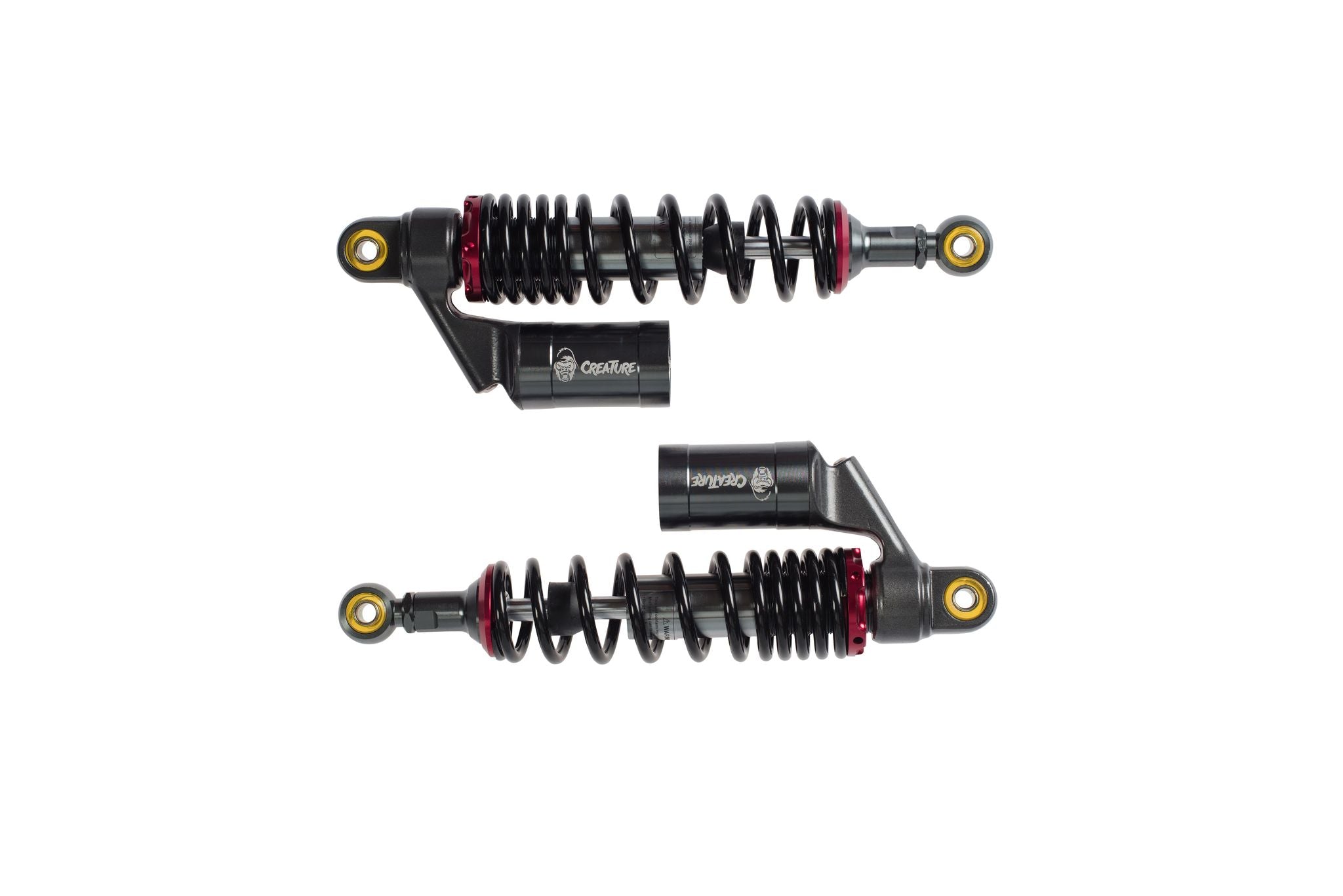 Front Shocks
Don't get stuck with generic stiff shocks. Our fully adjustable front suspension offers you the perfect level of dampening and spring rate to ensure that you get the most out of each ride!
---
shock set
Nice set of shocks at a reasonable price
So first off, I will say I'm very particular when it comes to suspension. I do a lot of off road 4x4 wheeling in my 4runner and have had lots of high end suspension kits on both cars and ATVs. For the price, these are amazing. They aren't gonna be FOX or RockShox but for the price you really cant beat them. The front are great because they have some really nice adjustments for the spring tension and a real nitrogen overflow canister for when they bottom out, unlike the fake ones from the original Coolster. The rear is great too and has a dampener adjustment dial for recoil speed. Keep in mind though they are pretty soft springs so if your kid/rider is more than 150LBS it may be too soft, unless you tighten the springs all the way to the max setting.
Man these are so much better than the stock springs. I have some Yamaha Raptor 660 ATVs and these feel more responsive than those! My kids kept complaining of how much it hurt each time they went over a bump, not anymore. I will be putting on another set to my Tao 125 ATV as well.