---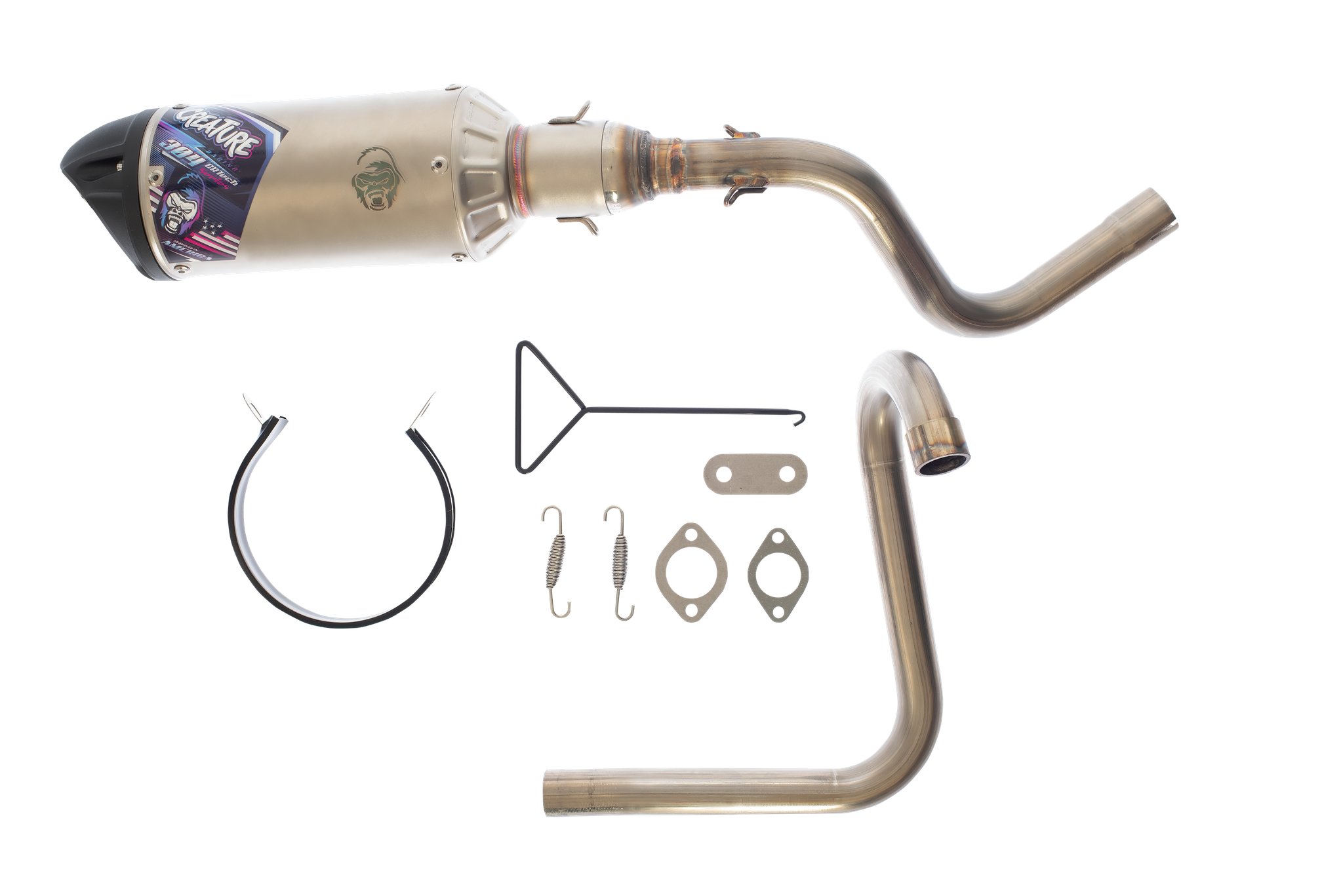 Amazing Sound
The first thing you'll notice will be the rich rumble delivered by our Performance Muffler. Better air-flow means more of those sweet acoustics you've always wanted! The second thing you'll notice is the improved performance as lowered backpressure and improved scavenging let your engine deliver more power and torque.
---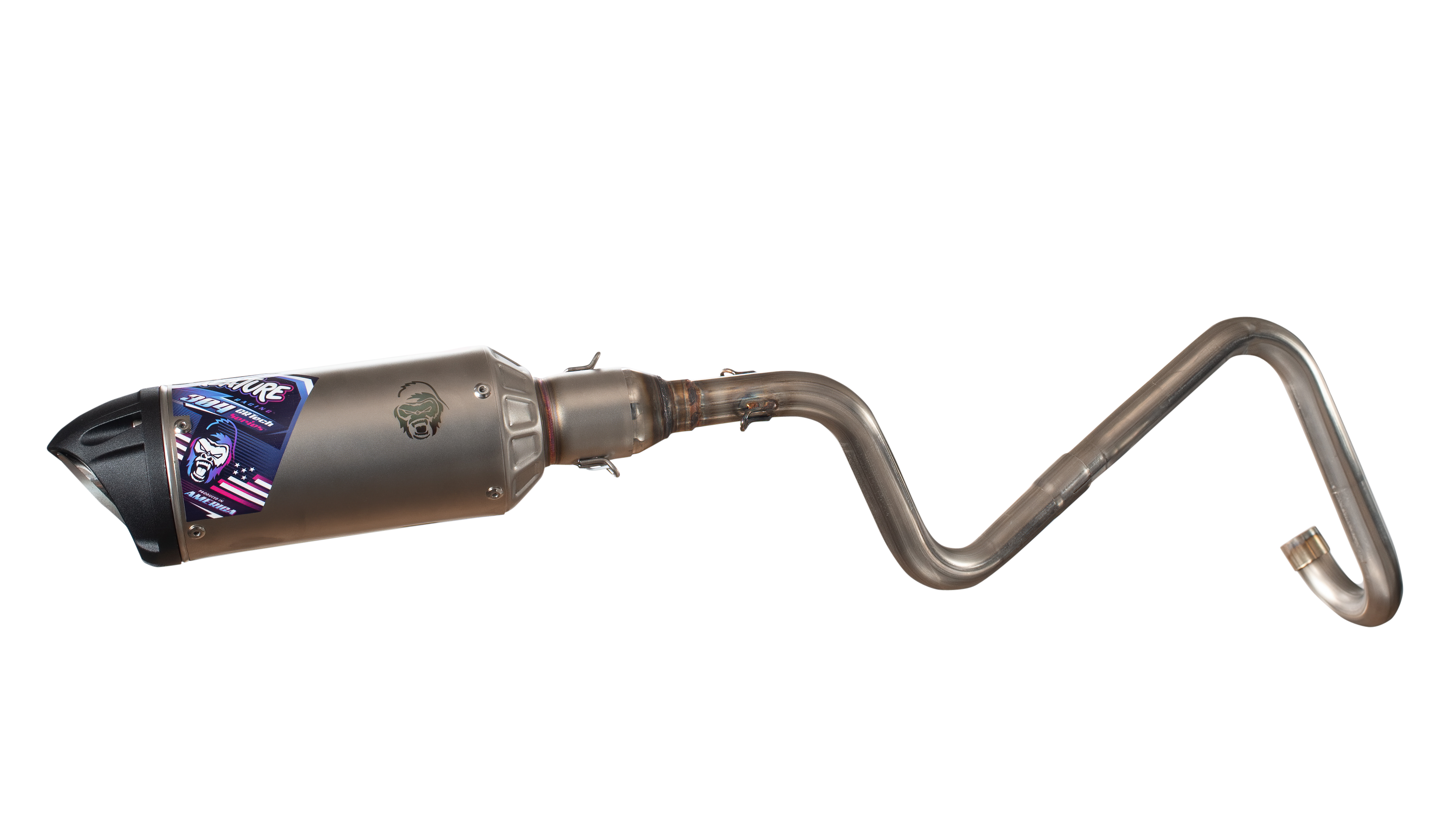 Custom Mandrel-Bent
With all the tubing mandrel-bent without reducing its cross-section, and every bend made to the minimum bend angle, Creature Racing exhaust systems can substantially reduce backpressure through the system.
---
TaoTao ata125f1
I took a gamble and bought this exhaust for my daughter's quad. Even though it doesn't say it'll fit the ata125f1. It fits perfectly and sounds amazing. There are no aftermarket options for the ata125f1 so I'm happy I found this one and it fits. You made me and my daughter very happy. Thank you!
The box didn't have instructions but after taking everything out and holding it up, I could see where it goes together. Not much hardware, pretty much a simple 2 hour install at home and boy does it sound good.