---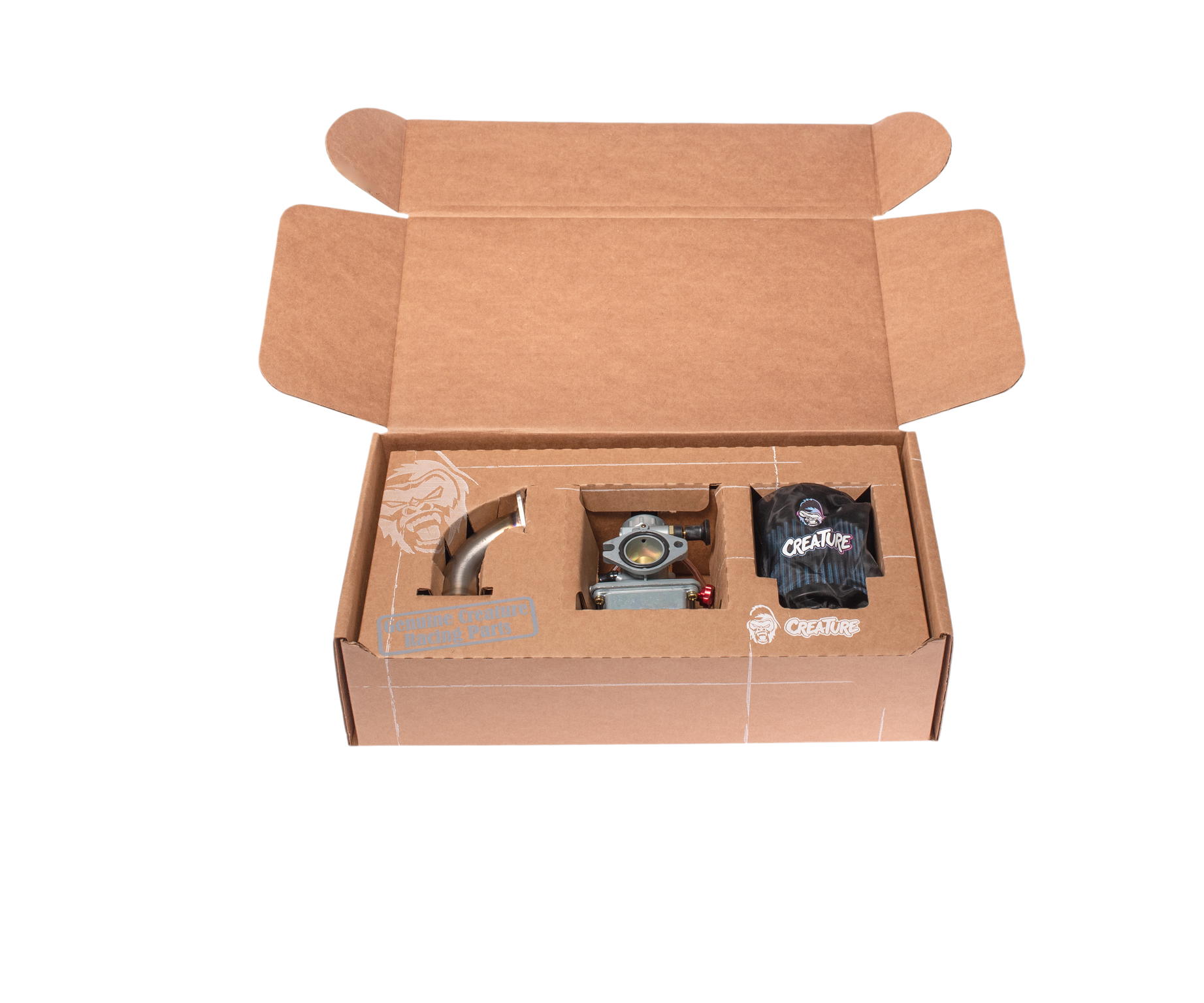 Easy Install
All hardware and necessary components included for an easy and seamless install! Neatly packaged with safety in mind, our Creature Racing Carburetor Set will have you tearing up the track in no time!
---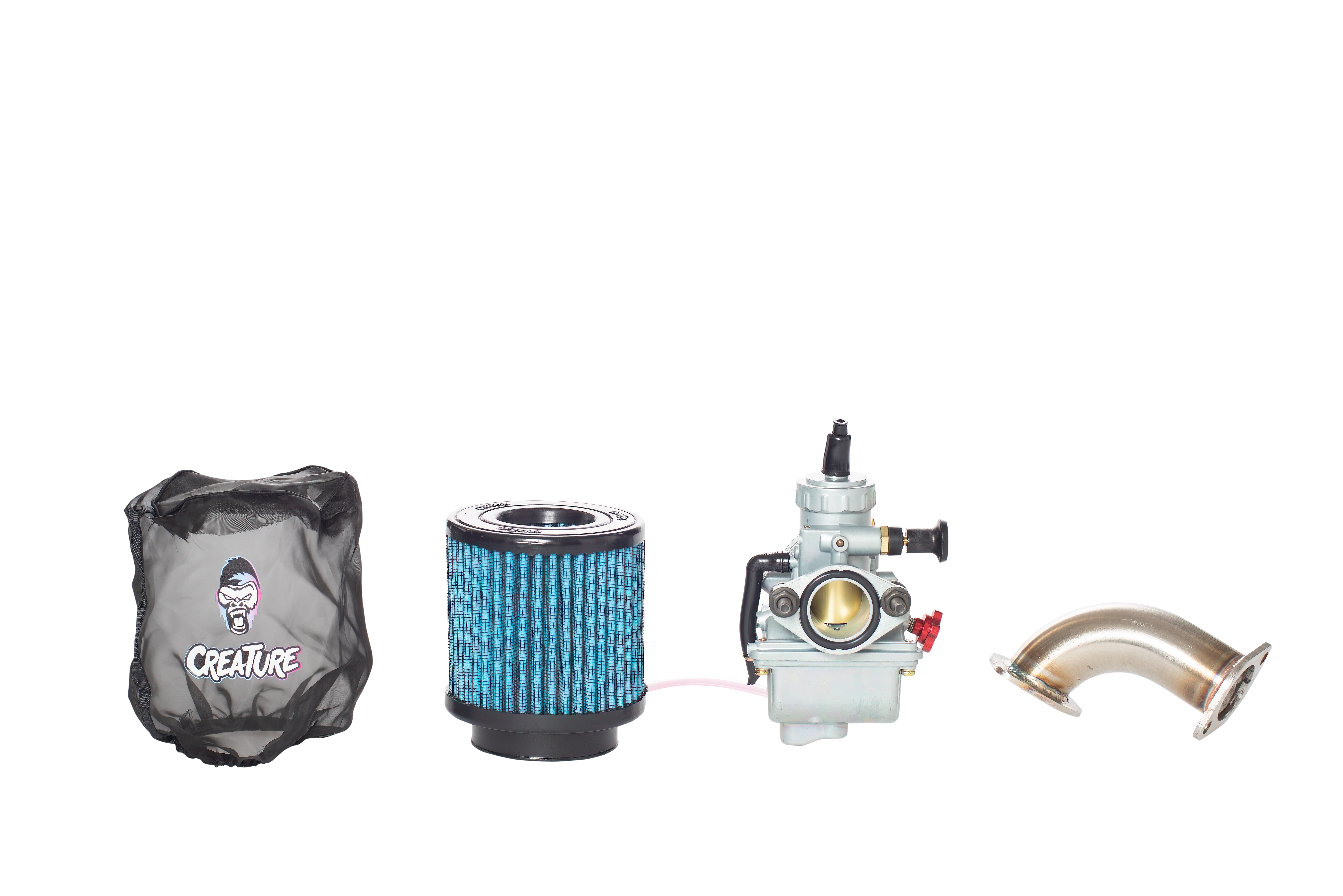 All-In-One
We've designed each component to complement each other! Our custom Carburetor Kit is guaranteed to give you the power boost you've been waiting for!
---
Easy install, pretty much a bolt on with no cutting or welding or grinding. I did have to really tighten the air filter down but otherwise it went right on.
More power, easy setup and adjustment. Noe my kid likes his quad again. And hey, even the old man can hop on and ride it for fun hahaha
Both the carburetor kit and the exhaust kit were a pretty simple install, and came with all the needed hardware. Me and my son spent about 3 hours installing both kits over the weekend and I must say, I'm really surprised! HUGE power increase and runs so much better than stock with the tiny plugged up carburetor and exhaust. I don't have any charts or tests but it feels like double the power from how it was stock.